RVSolar.Info is here to help you understand, purchase, and install an RV solar system that meets your needs.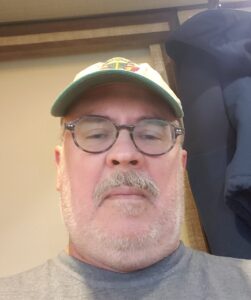 Carlton Allen started RVSolar.info in January 2021. Carl worked in the IT industry for over 30 years and has a Bachelor of Science degree in Computer Science.  Over the years, he's held such positions as President, CEO, IT Manager, and Software Engineer at various companies.
By 2015 Carl had grown tired of IT and decided to make a major change. He left his corporate IT position and began pursuing other interests such as photography, videography, and swimming. He also discovered his love of RVing and solar power.
RVSolar.info was born a few years later.  RV solar isn't as simple as just going down to your local big-box hardware store, buying a solar panel, and putting it on your roof.  My goal is to provide you with the best possible information so that you can design, build, or purchase the best solar system for your needs.